Women's Business Enterprise Alliance

National Association of Health Underwriters




BlueCross BlueShield Association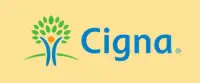 Referenced-Based Pricing (RBP)
What is Reference-Based Pricing?
Reference-Based Pricing (RBP) is a highly effective, widely used cost-containment strategy for establishing optimal reimbursement rates for medical services. The current medical services reimbursement system uses a discount off of some negotiated dollar amount agreed to by the provider of medical services and a PPO or other organized network of providers, typically administered by a fully-insured carrier.
Reference-Based Pricing is a way for consumers to combat this highly flawed pricing model and to reduce the increasing cost of healthcare. Reference-Based Pricing establishes a maximum amount that an employer plan sponsor will pay providers for certain, specified medical or prescription services. It is not uncommon for medical services to have drastic cost variations between providers, with no discernible differentiation in quality.
Reference-Based Pricing reimbursement rates are established as a multiple of what Medicare pays based on the Medicare Fee Schedule. A traditional PPO network marks up healthcare services just so they can be marked down! Reference-Based Pricing is a more transparent and fair pricing system. An employer can see significant savings over a PPO plan, while the provider still receives more than they would normally receive from Medicare.
COST SAVINGS – Both employers and employees can save significantly with Reference-Based Pricing strategies. By basing reimbursements on actual costs of facility services, payments with an RBP plan versus a traditional PPO plan are consistently lower, oftentimes as little as half the cost.
TRANSPARENCY – With RBP, patients know the costs of procedures in advance, giving them a chance to evaluate and select the facility that best suits their needs. By empowering consumers, overall employer costs for healthcare are driven down, and the cost to the patient is dramatically reduced.
PATIENT SUPPORT – Ross Enterprises Insurance Agency's Member Services team is there to help members navigate their RBP plan. We are experts at dealing with balance billing and are able to help reduce or eliminate unnecessary member expenses.
Dramatic Cost Reduction Year Over Year
Savings of 25% to 30% on your health plan costs and cost transparency.
Reclaiming EBITDA from the health plan and returning it to the bottom line.
Health plan sustainability-flat or marginal risk charge renewals.
Opportunity to add benefits or increase existing ones.
Increase in employee take-home pay through lower health plan payroll deduction requirement.
Employee proportion (coinsurance) of health care costs is less under RBP.
With a traditional self-funded plan, employers of all sizes gain the flexibility to customize and adjust benefits plans as organizational needs change. This, in turn, improves cash flow and overall ease of administration by centralizing services through a TPA and only paying for actual claims, not projected costs.
Level funding allows employers to enjoy the financial consistency of a fully insured plan while still reaping some of the savings benefits of a self-funded plan. Employers pay a set monthly fee for claims and administration, but instead of losing any savings at the end of the plan year, unused claims dollars are saved for the following year or given back to the employer.
Minimum Essential Coverage (MEC)
While healthcare reform continues to change, Ross Enterprises Insurance Agency offers plans that comply with the minimum benefit requirements of the ACA, giving employers peace of mind that their benefits offering remains compliant in all states.